In the words of Styx, "I'm sailing away, , set an open course for the virgin sea.
I've got to be free, free to face the life thats ahead of me..." Yep kids, it is about time for me to set sail on the open seas. In a few hours I board a train heading to Pusan. There I will be taken to the freighter that I will call home for the next ten or so days. There have been times when I have wondered what in the world am I doing taking a freighter across the Pacific, but then there are times when I remember why I am doing it. Because I can. I long to stand on the deck and see nothing but open ocean. I am excited to see how people used to travel to far away places. Plus, I look forward to ten days when I can get some serious reading done.
Tonight I go to bed for the last time here in Korea. I am ready to wake up for the next adventure. Figure a container ship is a good start. See you all when I wash up on the other side of the ocean.
This
xkcd
comic pretty much sums up my feelings right now: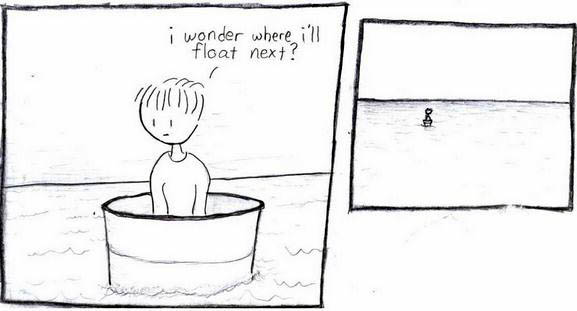 Currently listening to:
(not really, but how cool would that be?)